SPA Industry
The Pinnacle of Achievement in the
SPA Industry
International SPA Awards is the pinnacle of achievement by a luxury spa, offering a great recognition for gaining the honour of guests and industry players around the world, and by awarding spa service providers, as voted for by the public and spa industry professionals, across 100+ different categories at International Spa Awards. Winning & Being part of International Spa Awards will not only inspire the confidence of guests and retain a loyal clientele in this highly competitive market, but it will also stimulate continuous growth and development of your business. Lets join with us to make the change in the spa industry.
The International Spa Awards is an acknowledged global award event scheme. It centers around businesses within the spa and beauty industry. It is done by recognizing industrious Spa businesses all around the world who work tirelessly to provide excellent TLC for all clients but without getting recognition for the immensely enormous task they do.
Download Award Media Kit Now !!!!
Just fill the details below and we will send you the Year 2024 Awards Nomination Media kit which has all the details you may need to. know about the awards such as Selection process, Schedule, Gala Ceremony, Nominee Benefits, Winner Benefits, Fee & Cost involved and lot more.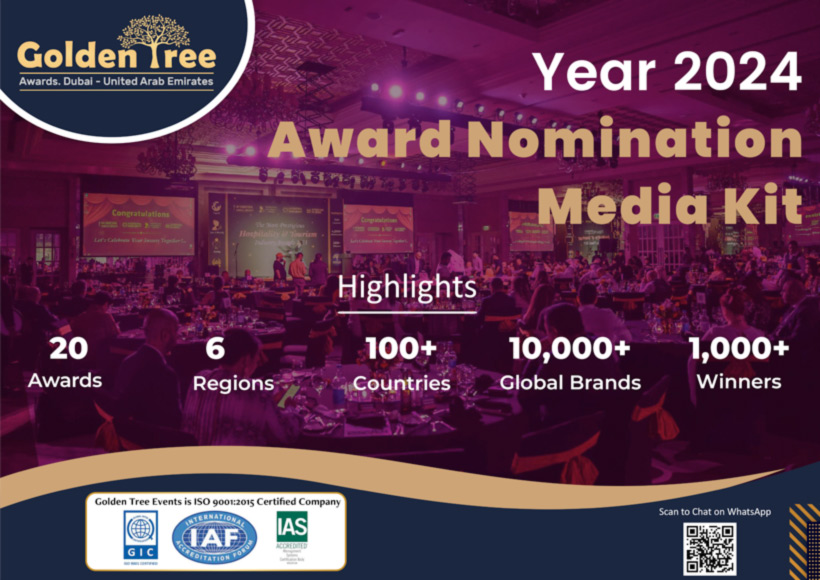 Testimonials
Winners Feedback
W Hong Kong
Best Spa in Hong Kong
Apurva-Kempinski-Bali
Best Destination Spa in Indonesia
Namina Wellness Spa
Best Luxury Traditional Thai Spa
Why International Spa Awards?
Companies / businesses who go beyond ordinary to satisfy clients and provide exceptional services or products. These legends deserve to be recognized in their respective Industry. Selected as winners
Recognition & Rewards
We award and celebrate service excellence in Spa & Wellness Industry which offers a great recognition
Worldwide Promotion
Benefit from the global promotions of International Spa Awards to take your brand to next level
Customer Growth
Generates exposure to an expanded travel market such as Leisure Tourism & Hospitality
Networking Opportunities
Connect with Spa & Wellness industry leaders worldwide and forge new opportunities through networking at premier events.
Staff Recognition
Motivation, employee job satisfaction, High productivity and morale are boosted by well-deserved staff recognition.
Online Website Profile
Your stunning spa profile display offering direct links to all your online platforms for increased coverage and generating new business
Amsterdam, Netherlands
SOFITEL SPA
In the middle of the hustle and bustle of the city centre you will find ultimate relaxation at Sofitel SPA. Experience comforting luxury with rejuvenating treatments and French cosmetology. The Sofitel SPA is the place to pamper yourself with soothing moments and unwind for the stress. Our Sofitel SPA team, led by Angela Riksten, is committed to provide the highest quality of service. They will pamper your mind, body and spirit, allowing you to relax, recharge and reenergize.
Nominate Now
Are you the best in Spa industry ? then its right time to showcase your product to the world. Nominations are are about to close
Montreux, Switzerland
CLINIQUE LA PRAIRIE
Step by step, unfold your potential. Slow time, capture energy, preserve youth. Our holistic approach to health and wellness combines evidence-based medicine with unique wellbeing, nutrition and movement plans, in the highly stimulating environment of the Swiss Riviera, surrounded by the very best of nature.
Nominate Now
Nominees
Nominee Profiles
Hotel Spa
Hotel Wellness Centre
Independent Spa
Spa Chain
Independent Wellness Centre
Acupuncture
Wellness Products
Beauty Brands
Beauty Products
All Cosmetic related brands
Hotel Spa
Global spa brands around the world nominated with International Spa & Beauty Awards
FEW OF OUR NOMINEES
Nominations are Open Now
Let the world know you are the LEADER in SPA Industry Nominations are about to close.
Register for Spa Now!!
Over the past few years, the spa industry, which falls under the hospitality sector, has experienced tremendous growth. The spa market is expected to reach $155.61 billion by 2030, according to data bridge market research analysis. Spas all over the Globe are recognized for their exceptional services with the international spa awards.
The spa industry sees new developments every day. Integrative medicine, Chinese medicine, energy medicine with biofeedback, strategic medicine, and RIFE therapy are just a few examples. Recognizing the efforts of those who consistently put in the time and effort necessary to make the hospitality industry remarkable and successful is essential in this ever-expanding sector. As a result, the hospitality industry's excellence is recognized and rewarded with the golden tree Award.
A world-class award ceremony is the international spa awards. It has a large number of participants from more than 60 nations. This amazing event is hosted, managed, and organized by Golden Tree Events in Dubai, UAE. From brand-new spas to established spas, anyone can nominate themselves to make a name for themselves in this industry. More than 1,100 nominations are submitted each year, and 150,000 voting points will be distributed. In addition, the jury selects 200 winners who are deserving of the prize. All of the distinguished judges have unparalleled industry knowledge and come from professional spa and beauty backgrounds. So that they can select the most reputable businesses with unwavering dedication to the spa and beauty industry.
There can be different advantages to winning an honor for organizations. For instance, it can be an excellent platform for showcasing businesses' services and products to a large global audience. In addition, winning an award helps businesses expand their customer base through various social media channels in addition to bringing fame and accolades. Additionally, it aids brands in gaining international recognition, which in turn increases customer loyalty and boosts revenue and sales.
Goldentree strongly believes that winning the International Spa Awards requires strong branding. As a result, the winner's announcement is distributed across a variety of advertising platforms in an effort to propel the winner's brand to new heights. For instance, a digital certificate, a winner's trophy, a badge, an electronic signature, branding in the winner's area, posting on Facebook, LinkedIn, and Instagram, and sending an email to more than 100,000 spas worldwide.
Moreover, receiving an award for a spa will greatly boost the company's morale and motivate it to work harder in the future. The ambience of the spa, the kinds of equipment it offers, its location, and the staff's friendliness are also taken into consideration when selecting the winner.
World-class facilities will be provided by luxurious spas. For instance, a serene and clean environment and exceptional aromatherapy rejuvenate your mind and body for better sleep and relaxation, which in turn increases your ability to concentrate on everyday tasks. Consequently, ensure that you nominate your preferred spa for international awards. The owners of a spa will be able to maintain high-quality services and consistently perform well in order to win an award if they are nominated. Additionally, they will compete with other players in the market and offer novel wellness services. Being nominated for an award helps businesses gain a competitive edge in the market and generates positive publicity. Additionally, it serves as confirmation of high-quality wellness awards.
The Golden Tree Awards are a fantastic opportunity for the spa industry to be recognized for its commitment to providing customers with valuable services. Therefore, don't miss this golden opportunity to submit a nomination for International Spa Awards hosted by Golden Tree right away if you want to broaden your audience to include people from all over the world and expand your customer base.
The GoldenTree Awards are well-known among spa awards and are recognized worldwide.